House of Cards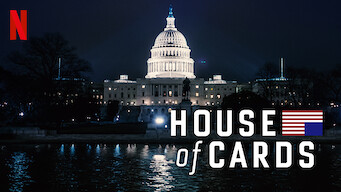 2018
18
6 Seasons
A ruthless politician will stop at nothing to conquer Washington, D.C., in this Emmy and Golden Globe-winning political drama.
Genres:TV Dramas, TV Thrillers, US TV Shows
Cast:Kevin Spacey, Robin Wright, Kate Mara, Corey Stoll, Sakina Jaffrey, Kristen Connolly, Constance Zimmer, Sebastian Arcelus, Nathan Darrow, Sandrine Holt, Michel Gill, Elizabeth Norment, Mahershala Ali, Reg E. Cathey, Molly Parker, Derek Cecil, Elizabeth Marvel, Kim Dickens, Lars Mikkelsen, Michael Kelly, Joel Kinnaman, Campbell Scott, Patricia Clarkson, Neve Campbell
Production Country:United States
Click to Rate:
New Season Added:November 2, 2018
From the Daily Dot

For our current cultural moment, the last season of House of Cards makes for a fitting finale. Just last year, people wondered if the show would become boring amidst our real-life political circus. But this season fascinates as a searing commentary on the #MeToo era, a reflection on the age of streaming television, and a continuation of the series' classic "ripped from the headlines" approach to storytelling, which is no less outrageous than what we read about on a daily basis. By giving the final episodes to Claire Underwood (Robin Wright), Netflix has shown how we can achieve some justice by putting talented women in the positions of power they deserve. Meanwhile, audiences are left to wonder how things might have gone were this Wright's show from the beginning.