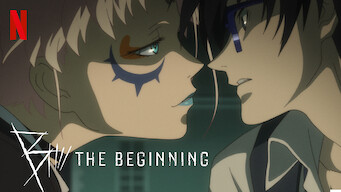 Genius investigator Keith Flick rejoins the royal police force just as serial killer "B" emerges. Mysterious youth Koku may be an ally, or a target.
Cast:
Hiroaki Hirata, Yuki Kaji, Asami Seto, Hiroki Touchi, Minoru Inaba, Ami Koshimizu, Toshiyuki Toyonaga, Shintaro Tanaka, Atsushi Goto, Toshiyuki Morikawa, Kaito Ishikawa, Satomi Sato, Yu Kitada, Mitsuki Saiga, Kazuya Nakai, Nozomi Kameda, Makoto Awane
Added to Netflix:
March 2, 2018
From the Daily Dot
B: The Beginning tells two parallel stories, both taking place in the fictional European archipelago nation of Cremona. In one, detective Keith Flick returns to the force after years in isolation to find his sister's murderer, who he believes may be connected to a series of killings by a man the local police have named Killer B. In the other, a young man named Koku uses his superpowers to fight a group of genetically-altered humans called "Reggies" in a search for his lost childhood friend. It's a weird mish-mash of two completely disparate stories, held together with spit and glue.
---
---
---
---