Shimmer Lake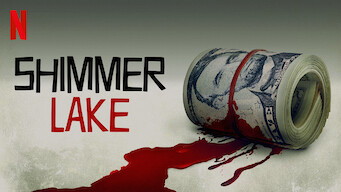 2017
15
87 min
Unfolding in reverse time, this darkly comic crime thriller follows a local sheriff hunting three bank robbery suspects, one of whom is his brother.
Genres:Crime Movies, Dramas, Independent Movies
Director:Oren Uziel
Cast:Benjamin Walker, Rainn Wilson, Rob Corddry, Adam Pally, Ron Livingston, John Michael Higgins, Wyatt Russell, Stephanie Sigman, Mark Rendall, Isabel Dove, Angela Vint
Production Country:Canada, United States
Click to Rate:
Added to Netflix:June 9, 2017
From the Daily Dot

This Netflix original film walks through a crime story backward, bringing Rainn Wilson, Adam Pally, and more with it. The details of a bank robbery are retraced and an ensemble cast trotted out to dust off some small-town true-crime tropes. Shimmer Lake doesn't always hold together, but its pacing makes for a wild ride.