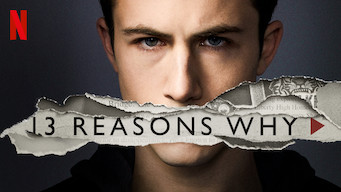 After a teenage girl's perplexing suicide, a classmate receives a series of tapes that unravel the mystery of her tragic choice.
Cast:
Dylan Minnette, Katherine Langford, Kate Walsh, Derek Luke, Brian d'Arcy James, Alisha Boe, Christian Navarro, Miles Heizer, Ross Butler, Devin Druid, Michele Selene Ang, Steven Silver, Amy Hargreaves
New Season Added:
August 23, 2019
From the Daily Dot
In season two of 13 Reasons Why, Liberty High and the surrounding community are still reeling from the death of Hannah Baker (Katherine Langford), as well as the attempted suicide of another student. Old wounds are opened again when Hannah's parents decide not to settle their lawsuit against the school, instead taking it to court and forcing many of the students featured on Hannah's tapes to testify. Many start receiving threats, warning what will happen to them if they don't keep their mouth shut. Meanwhile, Clay Jensen (Dylan Minnette), stumbles into a conspiracy involving old polaroids which reveals an even deeper history of sexual misconduct at Liberty High. To complicate matters, he also begins seeing Hannah as a ghost, imagining her everywhere he goes and talking to her when he's unsure of himself.
---
---
---
---