Little Evil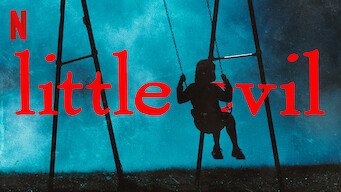 2017
15
95 min
In this horror-comedy, a recently married man who wants to bond with his stepson begins to fear that the boy is a demon.
Genres:Comedies, Horror Movies
Director:Eli Craig
Cast:Adam Scott, Evangeline Lilly, Bridget Everett, Owen Atlas, Chris D'Elia, Donald Faison, Clancy Brown, Tyler Labine, Kyle Bornheimer, Carla Gallo, Brad Williams, Sally Field
Production Country:United States
Click to Rate:
Added to Netflix:September 1, 2017
From the Daily Dot

Evil comes home to roost in Eli Craig's horror-comedy Little Evil, which follows a stepdad (played by Adam Scott) and his complicated relationship with his stepson, who happens to be the Antichrist. Fun times. I don't mean that sarcastically. Despite a few tense moments, the movie is more comedy than horror. Craig takes a tired premise and injects life (and plenty of jokes) into it. Aside from Scott, the pitch-perfect cast also includes Evangeline Lilly, Bridget Everett, Donald Faison, and Chris D'Elia.