Happy Anniversary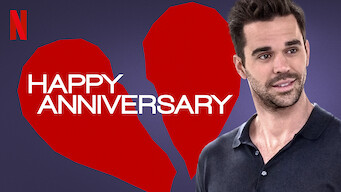 2018
15
78 min
A quirky couple spends their three-year dating anniversary looking back at their relationship and contemplating whether they should break up.
Genres:Comedies, Romantic Movies
Director:Jared Stern
Cast:Noël Wells, Ben Schwartz, Joe Pantoliano, Annie Potts, Rahul Kohli, Kristin Bauer van Straten, David Walton, Leonardo Nam, Kate Berlant
Production Country:United States
Click to Rate:
Added to Netflix:March 30, 2018
From the Daily Dot

Romance is easy. Love is hard. Romantic comedies are even harder. Sam and Mollie, played by Ben Schwartz and Noël Wells, spend their third anniversary debating their future as a couple. As the movie goes on the story presents a more compelling case in favor of the couple breaking up than staying together. The performances play into that, and both shine brighter in the fight scenes. But at a scant 78-minute runtime, Happy Anniversary is a minimal time investment with enough charm to get by.