Flint Town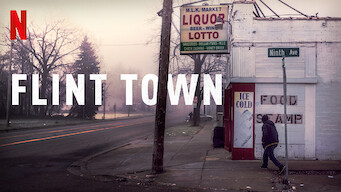 2018
15
1 Season
Over a two-year period, filmmakers embedded with cops in Flint, Michigan, reveal a department grappling with volatile issues in untenable conditions.
Genres:Docuseries, US TV Shows
Production Country:United States
Click to Rate:
Added to Netflix:March 2, 2018
From the Daily Dot

Flint Town gives watchers an intimate look at Flint, Michigan, through the eyes of its police force in the wake of the city's water crisis. Over the course of eight episodes, filmmakers embedded with local police officers throughout 2016 show the difficulty of policing a community that neither trusts government officials – thanks to the coverup of the water contamination – nor law enforcement, as cops around the country continue to be called out for unjustly targeting Black Americans. Co-directed by Zackary Canepari, Jessica Dimmock, and Drea Cooper, it provides a small sample of the anger and opposition felt by both members of the Black community and of police officers.