Medal of Honor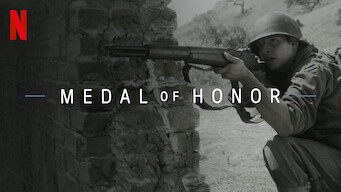 2018
15
1 Season
Honoring service members whose courage merited the awarding of a Medal of Honor, this docudrama series re-creates their inspiring true stories.
Genres:Docuseries, TV Dramas, US TV Shows
Cast:Oliver Hudson, Ben Schwartz, Paul Wesley, Aldis Hodge, Jonny Weston, Joseph Cross, Jake Abel, Derek Mio
Production Country:United States
Click to Rate:
Added to Netflix:November 9, 2018
From the Daily Dot

Netflix's docu-drama series highlights the stories of soldiers whose acts of valor in battle earned them the Medal of Honor, the military's highest honor. The show features stories about people in impossible situations who risked everything to protect their brothers in arms. While these stories all took place on the battlefield, the impact of the soldiers' actions reverberated throughout their lives. The show's focus on the humanity behind the soldiers' actions makes it essential viewing.