The Incredible Jessica James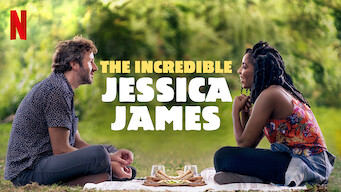 2017
15
84 min
Burned by a bad breakup, a struggling New York City playwright makes an unlikely connection with a divorced app designer she meets on a blind date.
Genres:Comedies, Independent Movies, Romantic Movies
Director:Jim Strouse
Cast:Jessica Williams, Chris O'Dowd, Lakeith Stanfield, Noël Wells, Taliyah Whitaker, Zabryna Guevara, Sarah Jones, Will Stephen, Susan Heyward, Megan Ketch
Production Country:United States
Click to Rate:
Added to Netflix:July 28, 2017
From the Daily Dot

The Incredible Jessica James opens on something many of us are all too familiar with: a very bad Tinder date. Jessica Williams plays an aspiring playwright, working through her failures in New York. She's not above stalking her ex on Instagram or lying to her parents. But Williams gives us a performance that reminds us that we're all human and that falling down is not something to be ashamed of. In the process, she breathes life into the tired rom-com genre.