Samantha!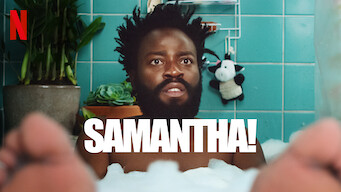 2019
15
2 Seasons
A child star in the '80s, Samantha clings to the fringes of celebrity with hilarious harebrained schemes to launch herself back into the spotlight.
Genres:International TV Shows, TV Comedies
Cast:Emmanuelle Araújo, Douglas Silva, Sabrina Nonata, Cauã Gonçalves, Daniel Furlan, Alice Braga, Alessandra Negrini, Lorena Comparato, Rodrigo Pandolfo, Luciana Vendramini, Maria Eduarda, Sidney Alexandre, Enzo Ovideo, Mauricio Xavier, Paulo Tiefenthaler, Ary França
Production Country:Brazil
Click to Rate:
New Season Added:April 19, 2019
From the Daily Dot

Netflix's first Brazilian sitcom, Samantha!, follows its title character (Emanuelle Araújo), a has-been child star who'll do almost anything she can scheme up to hang onto her evaporating stardom. Now a low-level lounge singer in her 30s doing old kiddie TV songs, her agent urges her to give up or take the porn route following a particularly sad performance. The seven-episode series builds into a charming, if unoriginal, take on a D-list celebrity's seeking of redemption that nails most of the right satirical notes. American viewers will understand these celebrity follies all too well.