Bobby Kennedy for President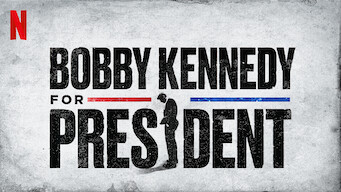 2018
15
1 Season
Historic footage and leading voices of the era examine the "Bobby Phenomenon" of the 1960s and the legacy of the man who helped redefine the country.
Genres:Docuseries, US TV Shows
Director:Dawn Porter
Cast:Robert F. Kennedy
Click to Rate:
Added to Netflix:April 27, 2018
From the Daily Dot

Netflix and director Dawn Porters' four-part docuseries Bobby Kennedy for President provides a comprehensive, heart wrenching, and ultimately devastating dive into the life, death, and legacy of Kennedy. Although its plagued at times with poor quality visuals and audio, the the series provides a stunningly detailed summation of Kennedy's political life through rare, newly digitized footage as well as interviews with his close confidantes.