I Am not an Easy Man
2018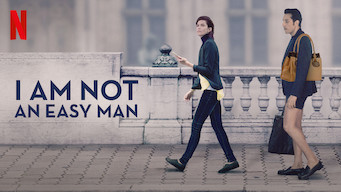 A shameless chauvinist gets a taste of his own medicine when he wakes up in a world dominated by women and locks horns with a powerful female author.
Added to Netflix:
April 13, 2018
From the Daily Dot
Netflix original French-language film I Am Not An Easy Man follows app maker and shamelessly chauvinistic manchild Damien as he navigates an alternate universe, forced to cope with his newfound gender repositioning. The film is darkly funny, purposefully ham-fisted with its unnuanced gender-flipped cliches and specific situations that Damien finds himself in, shoe now on the woman's foot. But problems arise when he starts dating the gambling, seductive writer Alexandra, because in this woman's world, we get a story about a man – and only the misguided Damien finds himself changed.
---
---
---
---