Craig Ferguson: Tickle Fight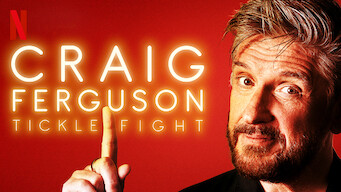 2017
15
67 min
Cheeky comic Craig Ferguson keeps it casual as he discusses '70s porn, Japanese toilets and his mildly crime-filled days as a talk show host.
Genres:Stand-Up Comedy
Director:Jay Chapman
Cast:Craig Ferguson
Production Country:United States
Click to Rate:
Added to Netflix:December 5, 2017
From the Daily Dot

The Scottish actor, TV host, and comedian steps back into the world of standup with his new Netflix special. There's a terrible Bill Cosby joke, but the rest is razor-sharp and self-effacing observational humor about his life's great failures. Ferguson also gets in some great behind-the-scenes drinking stories from his time at CBS.