The Open House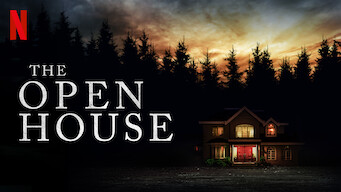 2018
15
95 min
Following a tragedy, a mother and her teen son move to a relative's vacant vacation home, where eerie and unexplained forces conspire against them.
Genres:Horror Movies, Thrillers
Director:Matt Angel, Suzanne Coote
Cast:Dylan Minnette, Piercey Dalton, Patricia Bethune, Sharif Atkins, Aaron Abrams, Edward Olson, Katie Walder, Paul Rae
Production Country:United States
Click to Rate:
Added to Netflix:January 19, 2018
From the Daily Dot

The Open House is a prime example of Netflix's "dump it and see what happens strategy." It stars Dylan Minnette (13 Reasons Why) and Piercey Dalton as a mother and son who move into a friend's mountain home when they can't afford their rent following a family tragedy. Unexplained, eerie, and haunted stuff follows. It's a slow-cooking and predictable flick, with an unearned payoff that boils to a gruesome ending. If you like carnage, skip to the end.