The Dragon Prince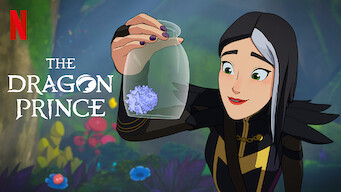 2019
PG
3 Seasons
An extraordinary discovery inspires two human princes and an elven assassin to team up on an epic quest to bring peace to their warring lands.
Genres:Kids' TV, TV Action & Adventure, TV Sci-Fi & Fantasy
Cast:Jack De Sena, Paula Burrows, Sasha Rojen, Jason Simpson, Racquel Belmonte, Jesse Inocalla, Luc Roderique, Jonathan Holmes, Adrian Petriw
Production Country:United States, Canada
Click to Rate:
New Season Added:November 22, 2019
From the Daily Dot

Following in the footsteps of swords-and-sorcery epics like Lord of the Rings and World of Warcraft, The Dragon Prince is a new animated fantasy show from some of the creators behind Avatar: The Last Airbender. With appealing character design and a goofy sense of humor, it only has one significant flaw: a voice actor with an embarrassingly bad Scottish accent.