Katt Williams: Great America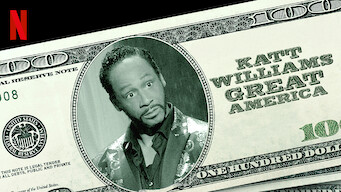 2018
15
60 min
The King of underground comedy delivers unflinching riffs on the American political climate, racial tensions, sex and his disdain for roast beef.
Genres:Stand-Up Comedy
Cast:Katt Williams
Production Country:United States
Click to Rate:
Added to Netflix:January 16, 2018
From the Daily Dot

In Katt Williams' Great America, "it's fucked up" is his mantra, and it also describes America's state of affairs. But this is nothing new to Williams. As a 20-year veteran of standup, his routines have become synonymous with a brutally honest Black perspective. It's tragic yet hilarious.