The Warning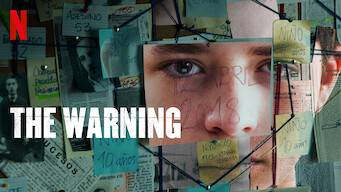 2018
15
93 min
After his friend is shot, Jon finds a mathematical pattern behind deaths that occurred at the same location and sets out to warn the next young victim.
Genres:Crime Movies, International Movies, Thrillers
Director:Daniel Calparsoro
Cast:Raúl Arévalo, Aura Garrido, Hugo Arbues, Belén Cuesta, Antonio Dechent, Aitor Luna, Sergio Mur
Production Country:Spain
Click to Rate:
Added to Netflix:July 24, 2018
From the Daily Dot

Here lies a silly, convoluted thriller. I hope you're reading this in time to stop yourself from watching it. The Warning is a Spanish movie without a purpose and a hollow exercise: After his friend is shot at a gas station, Jon's search for the shooter uncovers a link to past tragedies at the same place. It's twisty for the sake of being twisty and the surprises land with a thud. The characterization is thin, at best, and the filmmaking is depressingly workmanlike.