Extinction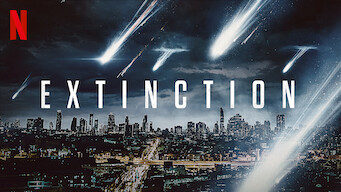 2018
15
95 min
Plagued by dreams of an alien invasion, a family man faces his worst nightmare when an extraterrestrial force begins exterminating Earth's inhabitants.
Genres:Action & Adventure, Dramas, Sci-Fi & Fantasy
Director:Ben Young
Cast:Michael Peña, Lizzy Caplan, Israel Broussard, Mike Colter, Emma Booth, Lex Shrapnel, Erica Tremblay, Lilly Aspell
Production Country:United States
Click to Rate:
Added to Netflix:July 27, 2018
From the Daily Dot

Extinction is the latest twist on the apocalyptic survivalist dad genre, starring Michael Peña as Peter, a man with prophetic nightmares of an alien invasion. While it does have hidden depths beyond the initial premise, it doesn't offer enough to stand out in the crowded field of alien invasion stories. It has more of a "watch on your laptop when you're taking a sick day" vibe: a competent if unoriginal thriller where the scary parts aren't too scary, and the sci-fi ideas don't go too deep.