Wild at Heart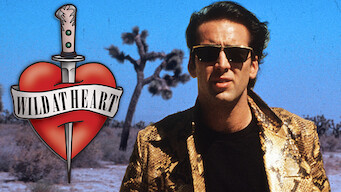 1990
18
125 min
A star-crossed couple on the lam is in for a gruesome ride when they encounter a handful of bizarre – and perhaps murderous – strangers.
Genres:Classic Movies, Comedies, Crime Movies
Director:David Lynch
Cast:Nicolas Cage, Laura Dern, Willem Dafoe, J.E. Freeman, Crispin Glover, Diane Ladd, Calvin Lockhart, Isabella Rossellini, Harry Dean Stanton, Grace Zabriskie, Sherilyn Fenn, Marvin Kaplan, William Morgan Sheppard, David Patrick Kelly, Freddie Jones, John Lurie, Jack Nance, Pruitt Taylor Vince, Gregg Dandridge, Glenn Walker Harris Jr.
Production Country:United States
Click to Rate:
Added to Netflix:June 1, 2020