Crouching Tiger, Hidden Dragon: Sword of Destiny
2016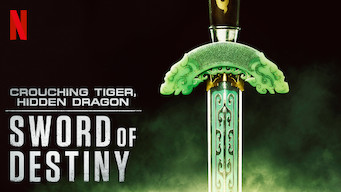 Renowned warrior Yu Shu-Lien comes out of retirement to keep the legendary Green Destiny sword away from villainous warlord Hades Dai.
Cast:
Michelle Yeoh, Donnie Yen, Harry Shum Jr., Natasha Liu Bordizzo, Jason Scott Lee, Eugenia Yuan, Roger Yuan, Juju Chan, Chris Pang, Woon Young Park, Darryl Quon
Added to Netflix:
February 26, 2016
From the Daily Dot
If you liked Crouching Tiger, Hidden Dragon, you will absolutely hate Sword of Destiny. It picks up decades after Yu Shu Lien's lover, Li Mu Bai (Chow Yun-fat), died in her arms, but aside from an intro reminding us this is the same series, there's almost nothing that spiritually or tonally connects the two films. Where the original was impassioned and lyrical, its follow-up feels rushed, clunky, and surprisingly jokey. It's a stilted, strangely dull effort that rarely finds its dramatic footing or makes viewers care much about what's happening on-screen.
---
---
---
---