Cuba and the Cameraman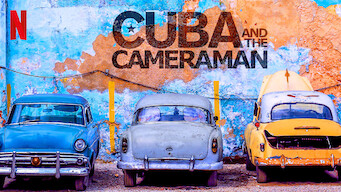 2017
12
114 min
Emmy-winning filmmaker Jon Alpert chronicles the fortunes of three Cuban families over the course of four tumultuous decades in the nation's history.
Genres:Documentaries
Director:Jon Alpert
Production Country:United States
Click to Rate:
Added to Netflix:November 24, 2017
From the Daily Dot

This doc provides an on-the-ground humanistic version of Cuban progress, or lack thereof, through over 45 years and a thousand hours of film in the making. Director Jon Alpert's began visiting Cuba in 1972 as a documentarian taking advantage of new video technology, trying to see if Castro's socialist revolution was, in fact, creating better lives for Cubans. Visit after visit, the investigative reporter entrenched himself in the country's culture, filming the ordinary Cubans and eventually earning rare favor with Castro himself.