Voyeur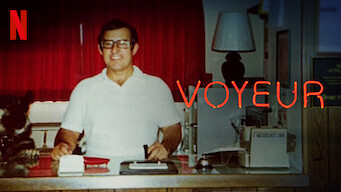 2017
15
96 min
Legendary journalist Gay Talese unmasks a motel owner who spied on his guests for decades. But his bombshell story soon becomes a scandal of its own.
Genres:Documentaries
Director:Myles Kane, Josh Koury
Cast:Gay Talese
Production Country:United States
Click to Rate:
Added to Netflix:December 1, 2017
From the Daily Dot

This documentary shines a light on journalist Gay Talese and the scandal surrounding The Voyeur's Motel. His 2016 book told the story of Gerald Foos, a serial voyeur who modified his Colorado motel so that he could spy on the guests from an attic crawl space that allowed him to peep in through the ceiling vents. Talese's interactions with Foos raised a whole host of ethical questions, especially when Foos claimed to have witnessed a murder... and that was before a Washington Post story revealed that Foos might not have been telling the truth.