Next Gen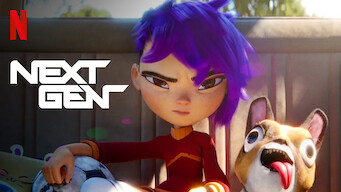 2018
12
106 min
When lonely Mai forms an unlikely bond with a top-secret robot, they embark on an intense, action-packed adventure to foil the plot of a vicious villain.
Genres:Children & Family Movies, Comedies, Sci-Fi & Fantasy
Director:Kevin R. Adams, Joe Ksander
Cast:John Krasinski, Charlyne Yi, Jason Sudeikis, Michael Peña, David Cross, Constance Wu
Production Country:China, Canada, United States
Click to Rate:
Added to Netflix:September 7, 2018
From the Daily Dot

The most important thing I can tell you about Next Gen is that my kids loved it. The movie follows the unlikely friendship between a lonely girl, Mai, and a robot, 7723, that's part of a nefarious, top-secret program. Yes, it shares many similarities with The Iron Giant (also available on Netflix). No, it's not as good as that Brad Bird film. But the relationship between Mai and 7723 is charming, and Charlyne Yi and John Krasinski's performances carry the movie. The rest of the cast – including Jason Sudeikis, Michael Pena, Constance Wu, and David Cross – does fine work and everyone hits the notes when called upon.